When a fan of Billy Strings first hears the number 33, it's just another number.  But after learning the Apostol family history and the soaring spiritual significance of the number, it's evident why 33 has become known as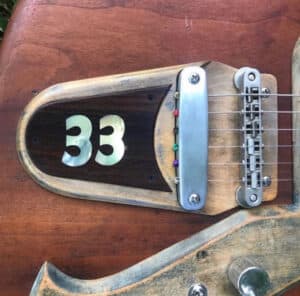 Billy Strings' number. 
Prompted by years of the same question from numerous new fans, Billy Strings' Facebook group even pinned a post about the significance of 33 in Billy's world:  "33 is our number. The three's have always been a thing in the Apostol family and it means a lot of different things."
For some fans, their first encounter with Billy and 33 is his prison guitar (which will receive its own "Billy &" in the future).  This guitar was built by Billy's grandfather, William Lee,  between 1960-62 while in Michigan State Prison and gifted to Billy after his death.  His grandfather prominently featured the number 33 on the guitar.   
Billy was eventually gifted this guitar after it sat in pieces in a closet and in 2018, Billy picked up the newly restored Prison Guitar from Dave Johnson at Scale Model Guitars on…October 3rd, their shared birthday (33).  
In addition to the 33 prison guitar, Billy shares a birthday with his grandfather—October 3rd—born 54 years apart.  Combine the two birthdays, they make 33.   
And in many ways it's not just the number, but also the font of the 33. Billy's grandfather raced cars and Billy has often shared on social media an old photo of his grandparents, young at the track: "This is a picture of my Grandma and Grandpa in front of the old car he used to race on a dirt track."  Years later, Billy would have 33 tattooed on his right forearm in the same font as the 33 on his grandfather's race car, further memorializing his legacy.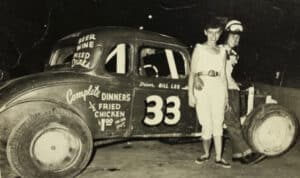 Billy has gone on to share in various interviews over the years how he feels "every time I look at my watch it's 33 minutes after the hour and every day I see 33s."  Adding, "That number, '33,' has proven to be a very significant number in our lives."
 With this history, the number 33 has now taken on additional meaning in the larger Billy Strings community.  Fans can often find 33 on posters and pins, both official and unofficial, and many even seek out number 33 posters and merchandise to collect.  
Whenever a Billy fan looks at a clock, the gate at the airport, their hotel room number or their order number at a restaurant, and that special 33 pops up, it now adds a little extra magic in their lives thanks to the Apostol family.